Amazon Web Services
Amazon Web Services (AWS) is a secure cloud services platform, offering compute power, database storage, content delivery and other functionality to help businesses scale and grow. Explore how millions of cutomers are currently leveraging AWS cloud products and solutions to build sophisticated applications with increased flexibility, scalability and reliability.
SailPoint Identity Governance
SailPoint provides industry leading IAM governance capabilities. IdentityIQ provides on-premise governance-based identity and access management solutions. IdentityNow is a comprehensive cloud-based IAM solution that delivers single sign-on, password management, provisioning, and access certification services for cloud, mobile, and on-premises applications.
Alert Logic Security-as-a-Service
Alert Logic has more than a decade of experience pioneering and refining cloud solutions that are secure, flexible and designed to work with hosting and cloud service providers. As one of the nation's leading cloud security providers, we have the tools and experience that set us apart from other cloud security companies. We focus on delivering a complete solution that lives in the cloud, but is rooted in real expertise.  Visit Alert Logic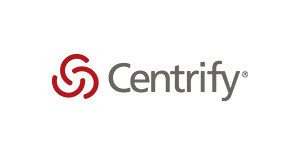 Centrify Identity Platform
Centrify provides advanced privileged access management, enterprise mobility management, cloud-based access controls worldwide.  The Centrify Identity Service provides a SaaS product that includes SSO, multi-factor authentication, enterprise mobility management and seamless application integration.  The Centrify Privilege Service provides simple cloud-based control of all privileged accounts and provides extremely detailed session monitoring, logging and reporting capabilities.  The Centrify Server Suite provides the ability to leverage Active Directory as the source of privilege and access management across your Unix, Linux and Windows server infrastructure. Centrify is a Leader in The Forrester Wave, Q3 2016. Centrify Product Suite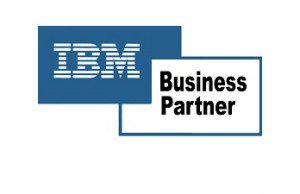 IBM Identity and Access Management Solutions
We implement IBM's Identity and Access Management solutions to help clients manage and secure identities as a key line of defense across multiple perimeters, providing secure online access in today's mobile, cloud, and social environments.
Identity and Access Management solutions are used to improve identity assurance, meet compliance needs, and reduce operational costs by providing insight and enforcement of user access to data, applications and infrastructure across the interconnected enterprise.  IBM Security Identity and Access Manager
Oracle Identity Management Suite
PathMaker Group has extensive experience and expertise implementing the Oracle Identity Management suite of products. These products are members of the Oracle Fusion Middleware family and deliver scalable solutions for identity governance, access management and directory services. PathMaker Group has experience with the current versions of the products in the Identity Management platform.   Oracle Identity Management
Ping Identity Security Platform
Ping provides a unified  Identity Defined Security platform that's built to the highest standards of scalability, security and performance. Able to be deployed as software, in the cloud or both, our comprehensive capabilities work together to solve the most complex challenges of modern enterprise security, from sign-on to sign-off and everything in between.   Ping Identity
SSH Communications Security
SSH Communications Security (NASDAQ OMX) is a leading provider of enterprise cybersecurity solutions that monitor, control and automate trusted access to critical data. The company's long track record of innovation includes Secure Shell (SSH) – one of the world's most widely used network security protocols. Demanding customers worldwide trust our flagship Universal SSH Key Manager® and other solutions to manage access, enhance security, and achieve compliance. The Company sells through a global network of certified partners. Access more at www.ssh.com