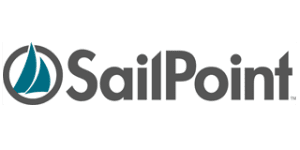 Many organizations have a legacy user provisioning solution that no longer meets their needs, doesn't do what the vendor promised it would, or more importantly, in the case of several products, including Sun Identity Manager and BMC Identity Manager, will no longer be supported in the future. Do you find yourself facing any of the following issues with your existing provisioning solution?
Your project is behind schedule and over budget
You lack the necessary coverage for applications
Your provisioning product is being "retired" and must be replaced
You have compliance weaknesses related to ineffective off-boarding processes, entitlement creep, SoD violations, and more
Now is the time to address those issues and migrate away from your legacy provisioning platform. Invest in a technology that will address your current provisioning challenges, improve your overall identity and access management strategy, and integrate with what you have in place today. Look for a solution that will provide your organization a smooth transition and allow you to take a non-disruptive, stepwise approach while making the most of your existing investment as you transition to a next-generation solution. The new solution must also be able to balance core user provisioning requirements — add, change, delete user accounts and password management — with user-friendly interfaces and processes that empower business users to request and manage access on their terms. Finally, and most importantly, it must offer an integrated approach to IAM. Governance and compliance should be handled as an integrated activity within your identity infrastructure, not as a separate process.
Check back for the conclusion and next steps in the Start With The End In Mind blog series
Visit SailPoint Technologies, Inc. here.
Learn more about PathMaker Group IAM MAP here. 
http://www.pathmaker-group.com/wp-content/uploads/2015/09/Pathmaker-Logo-300x73.png
0
0
Howard Mahoney
http://www.pathmaker-group.com/wp-content/uploads/2015/09/Pathmaker-Logo-300x73.png
Howard Mahoney
2017-04-06 09:48:13
2017-04-06 09:48:13
Start With The End In Mind: Blog #8 - Salvage or Replace an Existing Provisioning System