QRadar Deployment Consulting
IBM QRadar is an enterprise class security information and event management (SIEM) platform designed to give your security administrators the information they need to monitor your environment. This system is designed to capture events from a wide variety of systems on your network as well and monitor network flows for traffic of interest. QRadar is scalable as well, allowing for single unit deployments to tiered deployments distributed across the enterprise. This allows administrators to either monitor only the most critical of systems to the full scope of the enterprise network.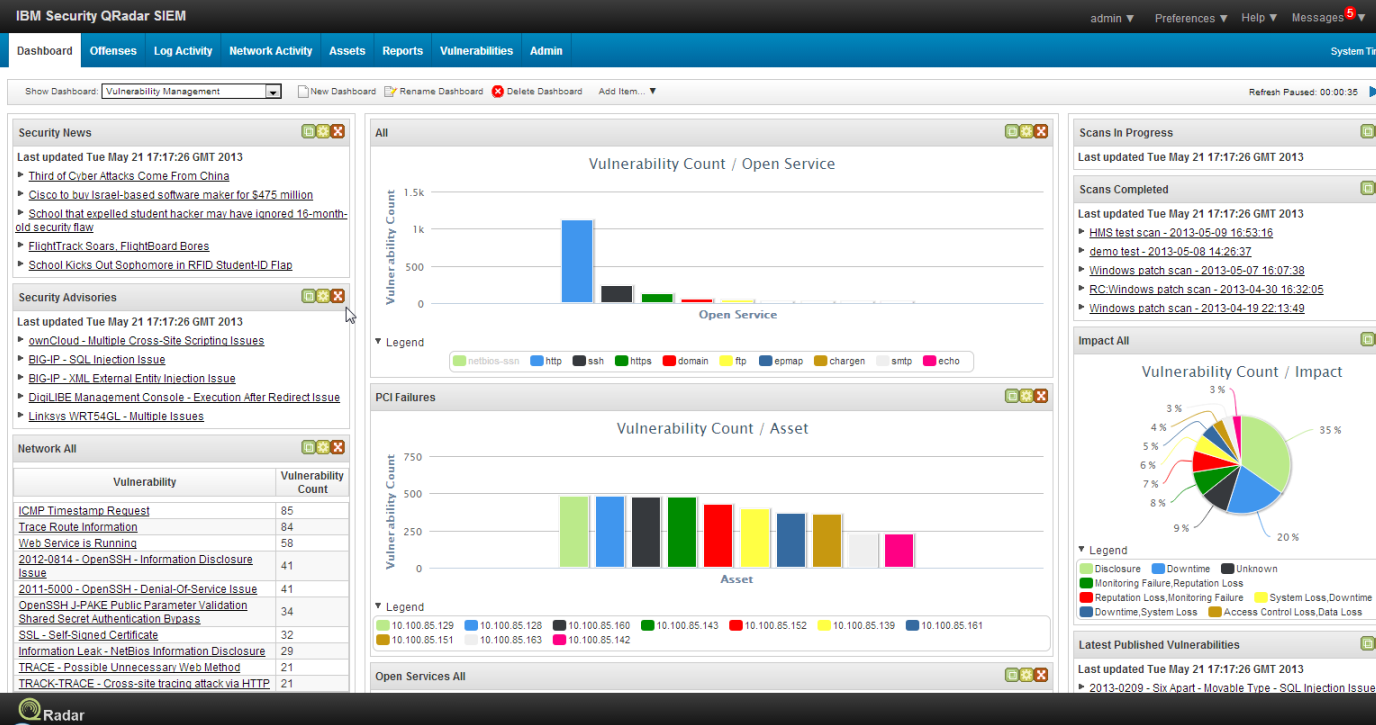 The QRadar platform has been designed to capture and process event information from thousands of systems across your network and bring them onto a single pane of glass for real-time monitoring, alerting, and reporting. The system not only captures the traditional network layer traffic but also application layer content used to gain a greater visibility into the traffic on your network. Support for more than 450 enterprise systems have been included out of the box to ensure the events received are reliably processed.
QRadar can present the data it captures in several forms. Out of the box the system comes with several enterprise dashboards. The dashboards can be used by both operations as well as management to monitor the ongoing activity occurring across the enterprise. Incoming log and flow data can be displayed in real time streams of activity for on the fly searching and reporting. For targeted data and activity, consolidated reports can be generated and automatically delivered to the target team for review. All of these options combined provides the user flexibility to gain access to the information they need in a timely manner.
QRadar SIEM collects information that includes:
Security events: Events from firewalls, virtual private networks, intrusion detection systems, intrusion prevention systems and more
Network events: Events from switches, routers, servers, hosts and more
Network activity context: Layer 7 application context from network and application traffic
User or asset context: Contextual data from identity and access-management products and vulnerability scanners
Operating system information: Vendor name and version number specifics for network assets
Application logs: Enterprise resource planning (ERP), workflow, application databases, management platforms and more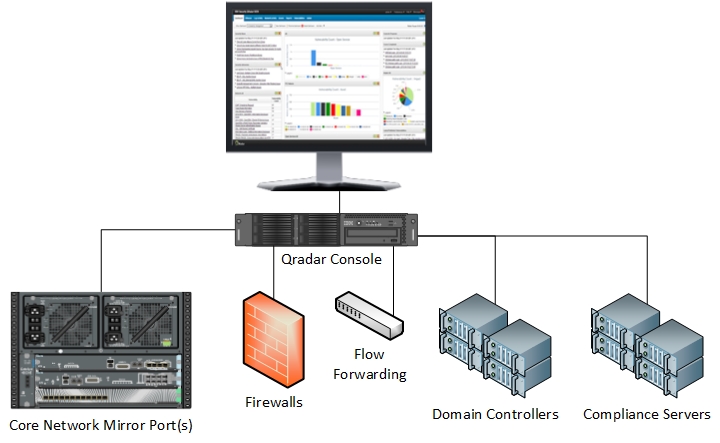 Many of our clients utilize this system for monitoring systems and networks with a variety of compliance requirements. QRadar has built in rule sets and reports that allows security staff to monitor, alert, and report on events or flows of interest occurring on these network. A common example is monitoring for the use of administrative accounts on servers with compliance requirements. Many clients wish to keep track of the normal use of administrative accounts while also wishing to be alerted when login failures occur for investigation. Many clients also wish to monitor for traffic flows entering and leaving restricted compliance networks.
At PathMaker Group we can assist in the full scope of your QRadar deployment. From architecture design to a full ground-up deployment and implementation. PathMaker Group also provides post implementation services such as tuning, custom parser development, and ongoing configuration maintenance. Please contact us today to find out how PathMaker Group can help ensure your QRadar implementation is a success!