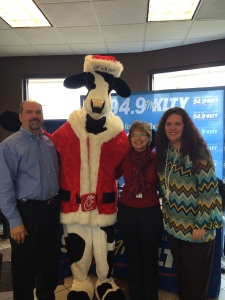 While the Christmas flurry is still on your mind, here's a new idea to consider before your company books that steak house reservation for next year.  PathMaker Group, like many companies, enjoys gathering our employees together for a celebratory dinner.  It's fun to get everyone in the same room, reconnect with spouses, and enjoy a great meal.  As our company has grown, so has the bill!  A nice dinner for employees and spouses at a high-end steakhouse can set you back a serious chunk of change.
This year we took a different approach.  Let me explain.
As part of our recent open book management efforts, every item in the budget is scrutinized pretty heavily BEFORE we decide to really spend the money.  As we go through the year striving to achieve our profit goals, we look for ways to increase revenue, decrease expenses and improve profits.  We offer a company-wide bonus if we meet certain profit goals so everyone is always on the prowl.
Instead of paying for that expensive dinner, we decided to cater food at my home and enjoy a more casual setting.  The food was still awesome!  And as it turned out, this allowed for a much more enjoyable social opportunity.  But the real reason we chose to take this approach was more significant.  We wanted to allocate some of this budget item for a different purpose.  This year PathMaker Group adopted a family in need for Christmas. We found a family through Christmas Wish facilitated by KLTY radio and Chik-fil-a.  We put out the call for help to all the employees and they really delivered.  Between the reallocated company funds and the donated gifts and money, we significantly exceeded our expectations for what we could do for this family.
Each day for a week leading up to our Christmas party, all of our little elves kept bringing gifts into the conference room.  Santa's workshop would have been envious.  At our Christmas party, one of our activities included wrapping these gifts for our adopted family.   Just standing back to observe this experience was truly heartwarming.  The next day several of our families had the opportunity to deliver the gifts and experience the true joy of giving.
Do you want to strengthen you company culture?  Find a cause to rally around and then sit back and watch the generosity of your people come to life.  There's nothing wrong with a nice steak dinner, but I wouldn't trade it for this year's Christmas party!  We changed an annual tradition and it truly changed us.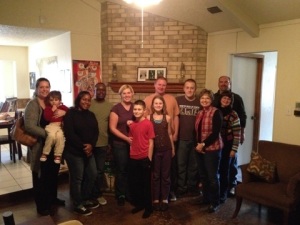 http://www.pathmaker-group.com/wp-content/uploads/2015/09/Pathmaker-Logo-300x73.png
0
0
Keith Squires
http://www.pathmaker-group.com/wp-content/uploads/2015/09/Pathmaker-Logo-300x73.png
Keith Squires
2015-01-12 11:04:05
2015-01-12 11:04:05
The PathMaker Group Christmas Party -- Not at all what you would expect!